Workation Festival 10/7,8,9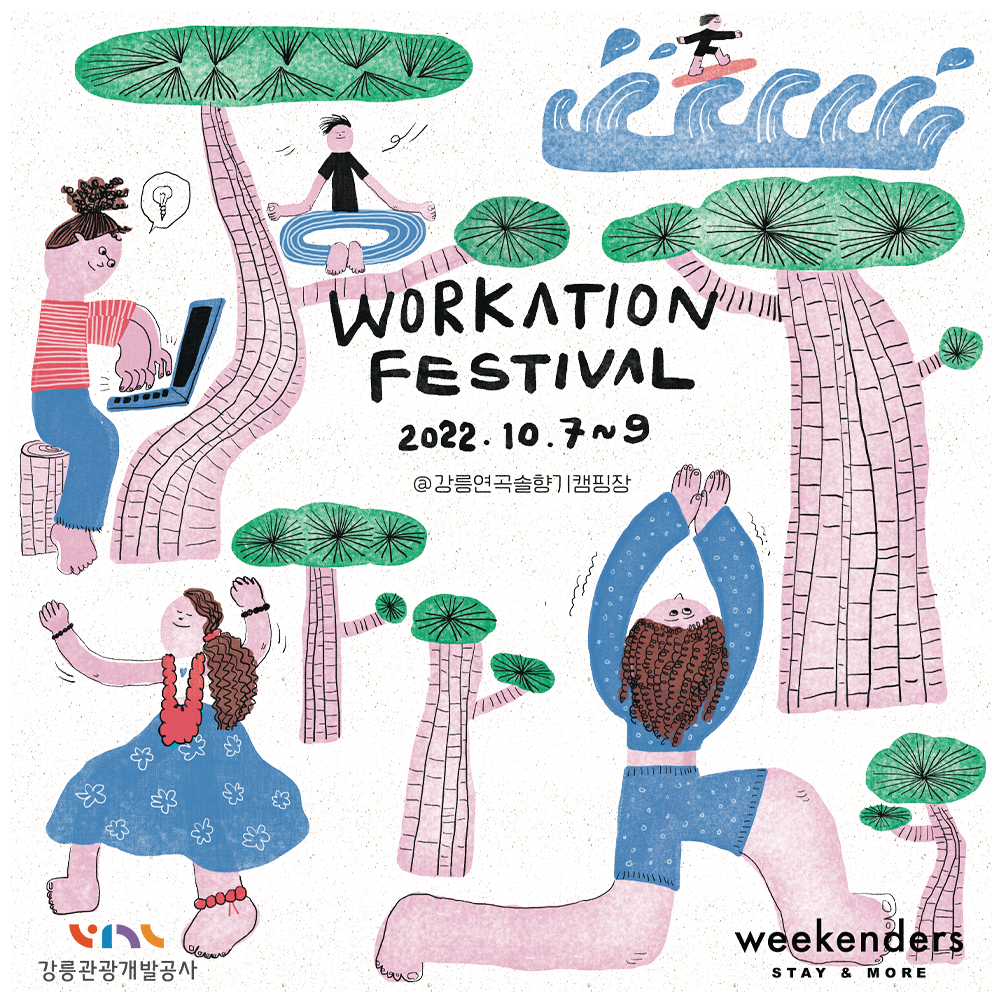 "Work and Relax in Gangneung"
Come and experience a new way to work and rest in the beautiful Gangneung pine forests by the sea!
Friday 7th:
Bring your work with you and enjoy your natural office for the day in the pine forest facing the sea.
(Apply to @wellness.workstation)
Saturday 8th - Sunday 9th:
Rest and relax in our special festival with healthy market stalls and Weekender's signature wellness program.
Early Bird
1 day 77,000 won / 2 days 130,ooo won
Regular
1 day 90,000 won / 2 days 150,000 won
1 class 25,000 won / 3 classes 65,000 won
Ticket day 1 or 2 includes Special Gifts from Partners
Tickets : https://smartstore.naver.com/weekenders
Round trip Bus Package : https://www.frip.co.kr/products/163255
PayPal : https://paypal.me/kuriewill
Early bird 58 USD for 1 day / 98 USD for 2 days
Regular 68 USD for 1 day / 113 USD for 2 days
DM us @weekenders.stay after payment
Venue | Gangneung Solhyanggi Camping Site (99-13, Dongdeok-ri, Yeongok-myeon, Gangneung-si)
Please bring : Yoga mat, Tumbler, Personal plates for zero waste